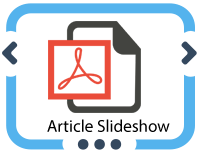 ---
Download citation:
BibTeX
|
RIS
|
EndNote
|
Medlars
|
ProCite
|
Reference Manager
|
RefWorks
Send citation to:


---
Moayedi A, Mahmoudi M, Khomeiri M, Loghman S. Isolation, molecular identification and safety assessment of proteolytic lactic acid bacteria obtained from different raw milks. FSCT 2019; 16 (89) :59-69
URL:
http://fsct.modares.ac.ir/article-7-31404-en.html
1- Gorgan University of Agricultural Sciences and Natural Resources ,

amoayedi1984@gmail.com


2- Ph.D. Graduate, Gorgan University of Agricultural Sciences and Natural Resources
3- Gorgan University of Agricultural Sciences and Natural Resources
Some lactic acid bacteria (LAB), in particular proteolytic strains, in raw milk have useful technological properties and play important role in developing desired characteristics in the final products. However, they are mostly lost during heating and technological processes. Therefore, it would be important to be isolated and maintained for further applications as pure adjunct cultures. In this study, after selective isolation of LAB from raw cow's, ewe's and goat's milks on MRS agar and M17 agar, Gram-positive catalase-negative were selected and maintained as pure cultures. Then, the isolates were screened according to their proteolytic activities on skim milk agar (well-diffusion method). The potent Gram-positive, catalase-negative proteolytic strains were identified via 16S rDNA gene sequencing and antibiotic resistance (10 antibiotic agents, disc-diffusion method) and hemolytic activities (on blood agar containing 5% sheep blood) were evaluated. BLAST analysis resulted in identification of Lactobacillus delbruekii (five isolates), L. delbruekii subsp. bulgaricus, L. fermentum, L. reuteri, L. curvatus, Lactococcus lactis subsp. Lactis, and Streptococcus lutetiensis. L. lactis subsp. Lactis obtained from cow milk showed the highest proteolytic activity as a 23-mm halo zone was observed on skim milk agar plate after 48 h incubation at 37 °C. In case of hemolysin production, only Lactobacillus fermentum showed α-hemolytic activity and the others showed no activities. All the identified isolates were sensitive to tetracycline, ampicillin, erythromycin, vancomycin and gentamycin with the exception of L. reuteri and lactococcus lactis subsp. lactis that found to be resistant to vancomycin and gentamycin, respectively. About penicillin, chloramphenicol, clindamycin, kanamycin and gent streptomycin, the results were varied. Our results verified diversity of wild proteolytic LAB strains in raw milk, as reported before. Although LAB mainly belong to the GRAS list, strains isolated from raw milk should be re-checked for their safety-related properties.
Article Type:
Original Research
| Subject:
Supplemented foods (probiotics, parabiotics ...)
Received: 2019/03/17 | Accepted: 2019/05/25 | Published: 2019/07/15
---
---
Send email to the article author
---
---